New Stores
Here are a few of our featured retail locations where you can find Corine's Cuisine.
Oliva
Oliva, pronounced "oh-LEE-vah", and Italian for Olive, opened our doors on May 1, 2017 in the Barracks Road Shopping Center in Charlottesville, Virginia. We offer the finest Extra Virgin Olive Oils and Balsamics available in the Central Virginia area along with culinary gift and product extensions from our oils to include a skincare line for men and women, olive wood accessories, chocolates, pasta, and much more.
Barracks Road Shopping Center, 1033 Emmet Street, Charlottesville, VA 22903
Jungle Jim's
With two locations, more than 500,000 square feet combined, hundreds of thousands of products, and over 70 countries represented, Jungle Jim's International Market is locally grown, but internationally known. We're a destination for foodies, tourists, and weekly shoppers alike; from just around the corner to across the pond and beyond. Everyone who walks through our doors can shop without borders, and they share that experience with so many others.
5440 Dixie Hwy, Fairfield, OH 45014
Central Market–Plano, TX
From the best in Texas to global goodies from all over the world, Central Market sources some of the finest foods to bring back to your local store. So shop our aisles and meet our experts, and you'll see that Central Market is really, really into food.
320 Coit Rd, Plano, TX 75075
Spices, Dry Rubs, and Shakes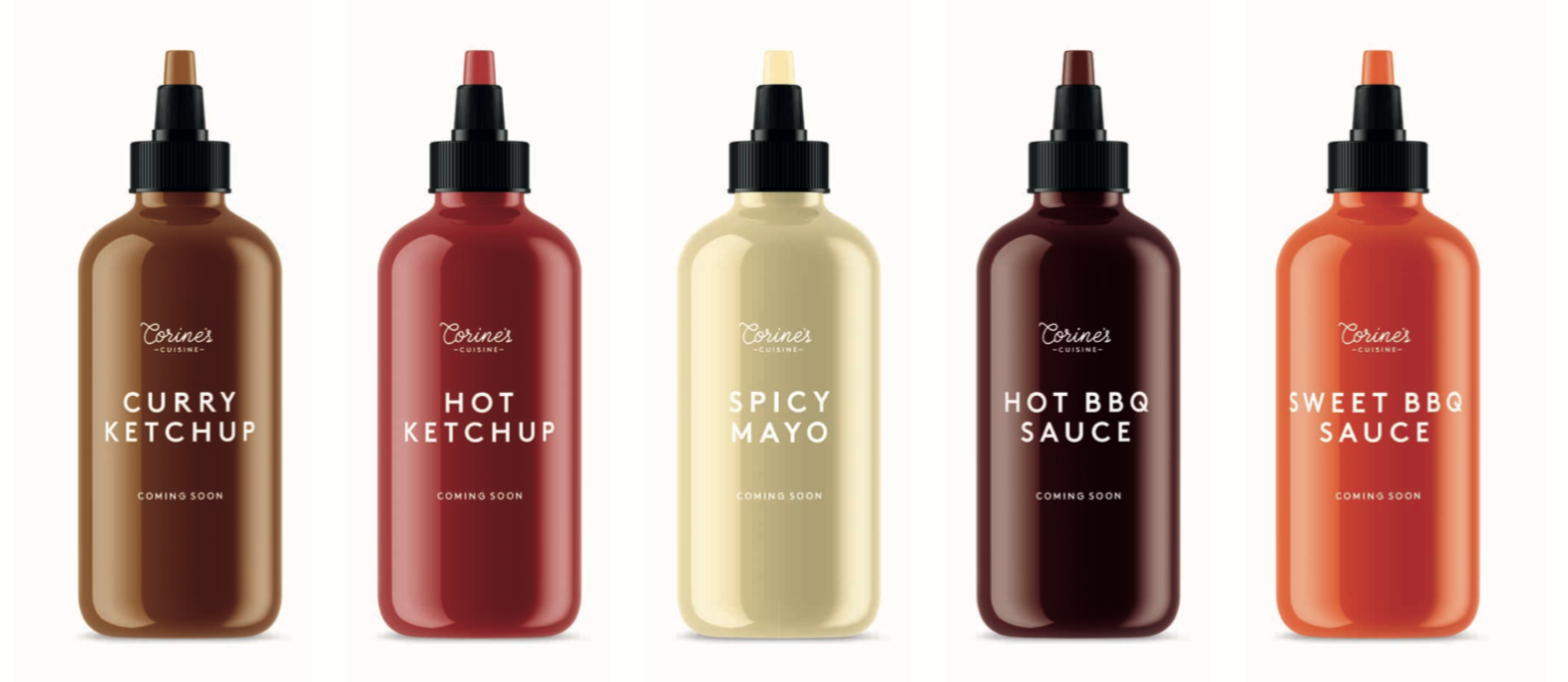 Ketchups, Mayo, and BBQ Sauces
Recipes, Videos, and Links
Achieving perfection with a finished product requires starting out with quality produce. We use nothing artificial in Corine's Cuisine sauces, and we take time in the test-kitchen to get it right with each flavor profile, using simple ingredients like fresh peppers, whole garlic cloves, and real lime juice, the kind that comes from a lime, not from concentrate.
Refining recipes and exploring different culinary cultures has long been Corine Parish's driving passion. Ray Parish dutifully plays the roles of prep cook and test palate.